We are passionate about oiled wooden surfaces!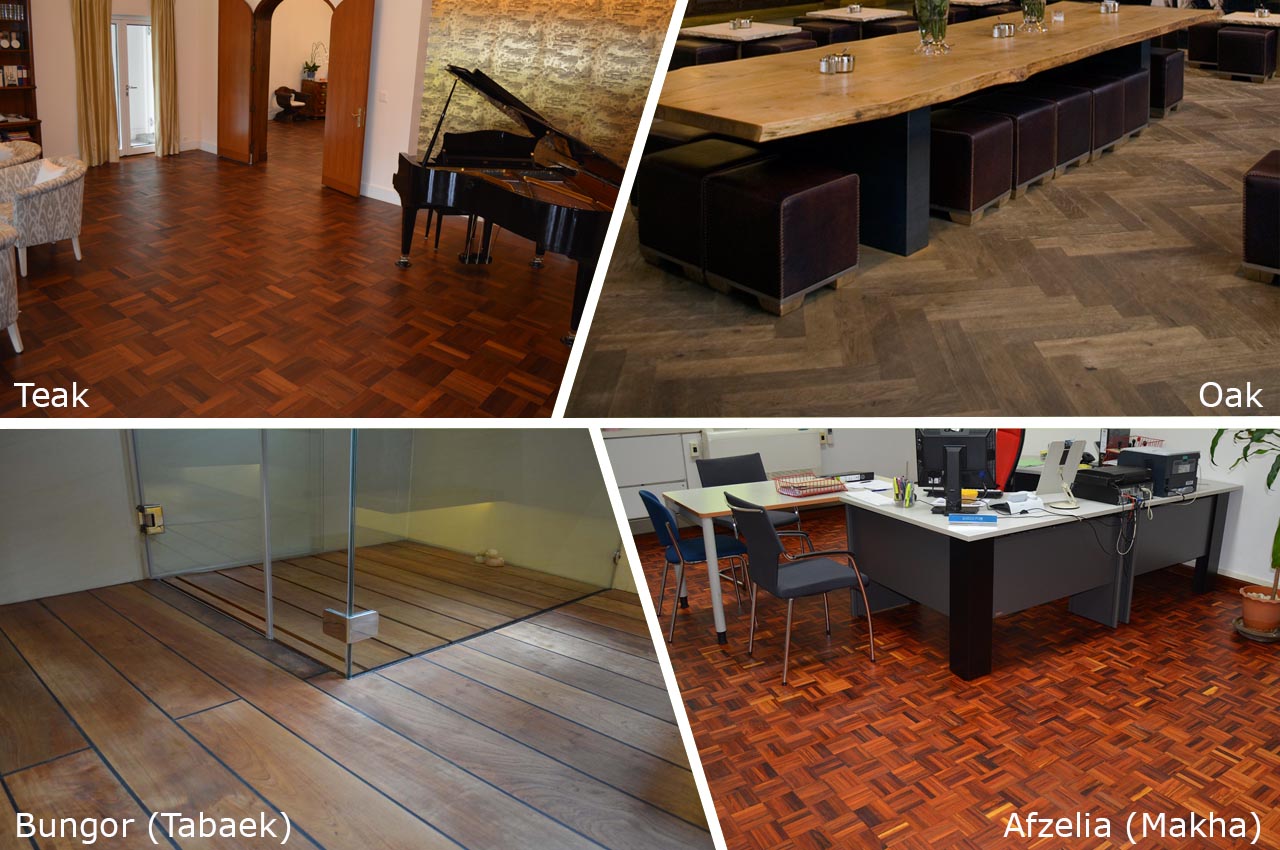 Entrust us your wooden floor for refinement
We carry a great expertise when it comes to protecting your precious solid wooden floor with fine oil treatment. As the exclusive agent of  IRSA, Germany  in Thailand we do not only distribute their comprehensive wood treatment products, but also offer high-quality service of parquet installation and renovation with an oil finish.
An outstanding oil-hardener-system from IRSA allows for a quick surface treatment of about 2 hours and an unbeatably fast drying time of 24 hours, after which the floor can be fully loaded. A great solution for commercial wooden floors where shortest downtime is crucial.
Let your outdoor wood shine again.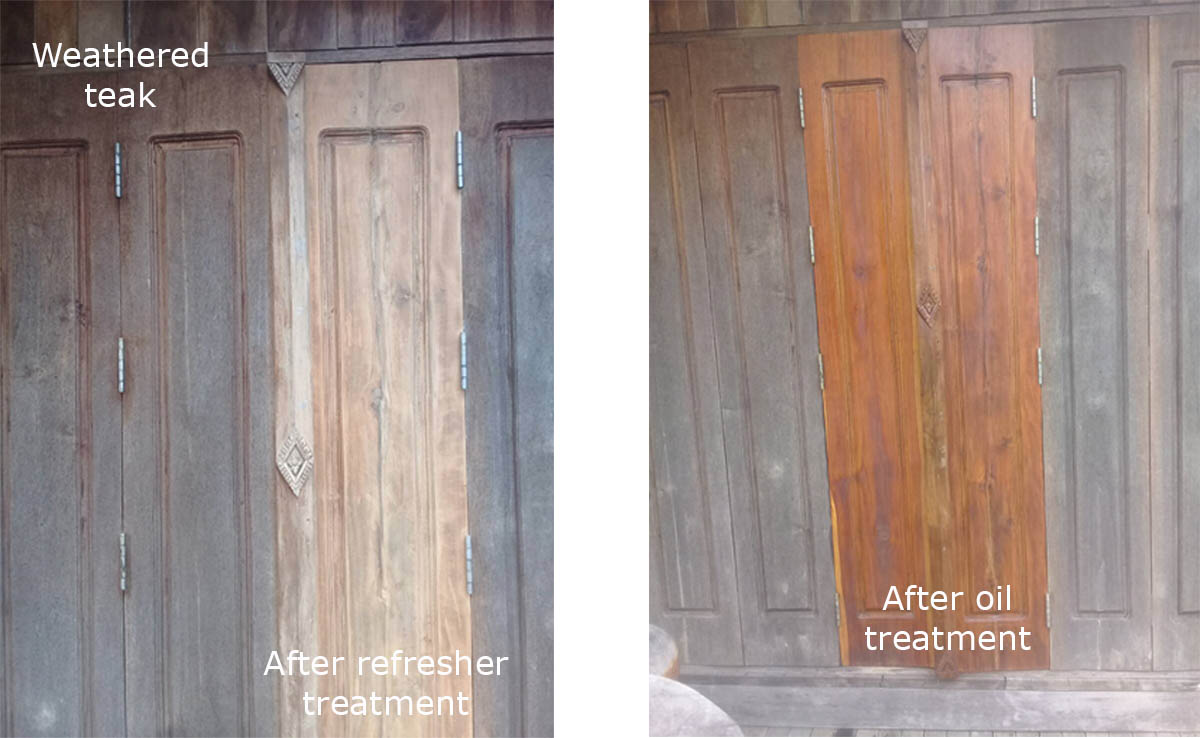 Weather-beaten outdoor wood that has never been coated before can be restored to its original beauty with our IRSA wood refresher. The wood's colour and grain are revived and protected against fast fading with IRSA outdoor oil. If applied regularly, the outdoor oil effectively nourishes and protects the wood against drying up and turning grey.
The treatment with our wood refresher is particularly beneficial where a thorough sanding of the weathered wood surface is difficult due to a none-plane shape.
What are the general characteristics of oiled wooden floors?
1. Oiled floors have a more natural look compared to lacquered ones. The oil enhances the natural appearance of the wood and creates a precious looking, satin finish.
2. Oiled wooden surfaces maintain one of the best characteristics of wood: it can continue breathing. The oil penetrates into the pores, but it does not seal them off as does a lacquer layer. The open pores can absorb and release air moisture which is beneficial for the indoor climate. At the same time fluids are prevented from soaking into the surface.
3. Oiled surfaces allow for a direct contact with the wood because it does not hide under a layer of lacquer. We touch the real wood when walking on it.
4. All oiled floors can be spot repaired locally which is impossible for lacquered floors. The later ones do need expensive re-sanding of the whole floor. Oiled floors should not need sanding if maintained properly thus extending the life of the floor.
5. Cleaning and maintenance of oiled floors is easy, but the correct cleaning products must be used. They contain a small amount of oil that will nourish the floor and thus preserve its degree of protection. Depending on the degree of wear and tear reoiling the surface with maintenance oil refreshes its look.
The most prominent example of an oiled wooden floor under great strain is the airport of Copenhagen, Denmark that has been equipped with the same oiled wooden floor for over 40 years.